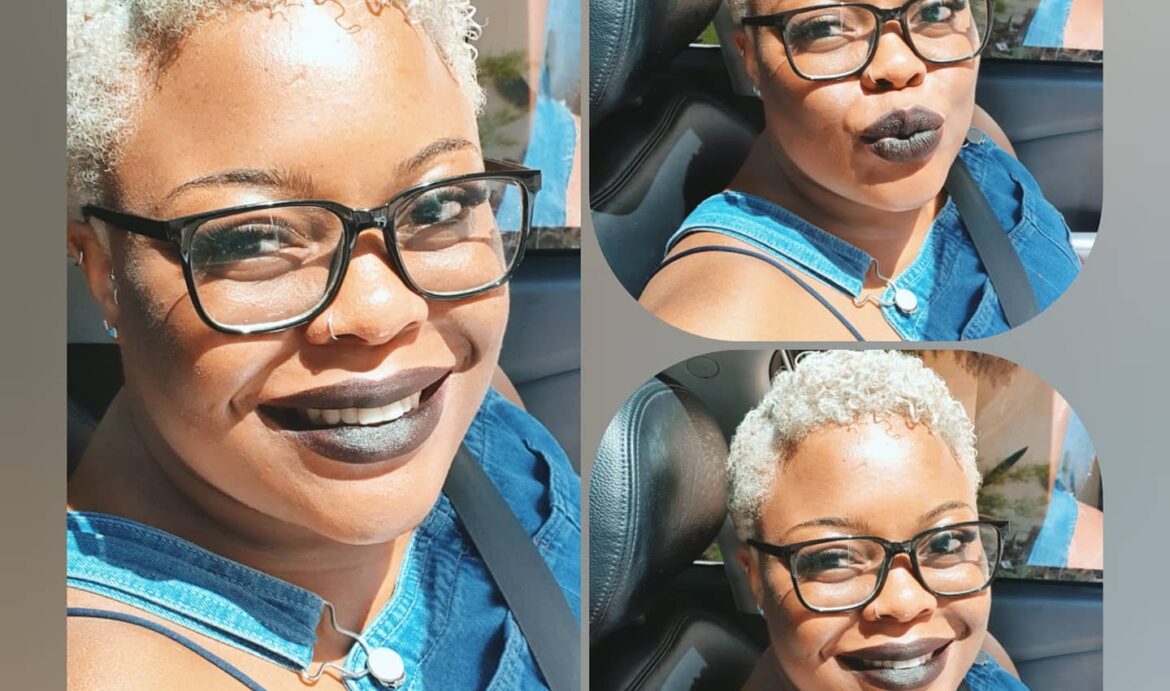 I have always enjoyed the versatility of my hair and changing it right up every now and again. You see I am someone that loves to create (partly why I love what I do), I love colors, building with my hands, planting, painting, scultpting… I love it all.
I guess you can see where I am going with this. My hair for me is an expressive way to truly live my best and freest life. Sometimes I wear it loud, long, short, locs, curls, and the list goes on.
Lately I have been craving something extra for my cut, I had a haircut due to some health reasons late last year. This has been the shortest I have gone with parts of my hair in a very long time. I wanted to do something drastic and I thought….. BLEACH, BLONDE!!!
Yes, I know!!! The damage!!!! I know!!!
Of course. And there was damage, but its gorgeous and I am loving my blonde life. Yes, you need to know that bleaching, or any type of chemical application to your hair, is going to leave some level of damage. I took a lot of precautions with these in mind, and was able to limit it. The color was bomb and my curls actually popped alot more. The chemicals in the bleach reacted with my coils and loosened them somwewhat (damage) but with strategic time management, I still have alot of curl definition left.
Below are a list of some things I did and still do to keep my strands at its best. Please note I am not a professional colorist but sharing what has worked for me and my knowledge as a professional hair stylist.
Added bond builders to my bleach mixture
Constant deep conditioning
Intense protein and bond building treatment
Satin caps
Moisturising Leave-ins
I am truly enjoying the blonde life, though it requires a lot of TLC but in my line of work…………………I got this 🙂